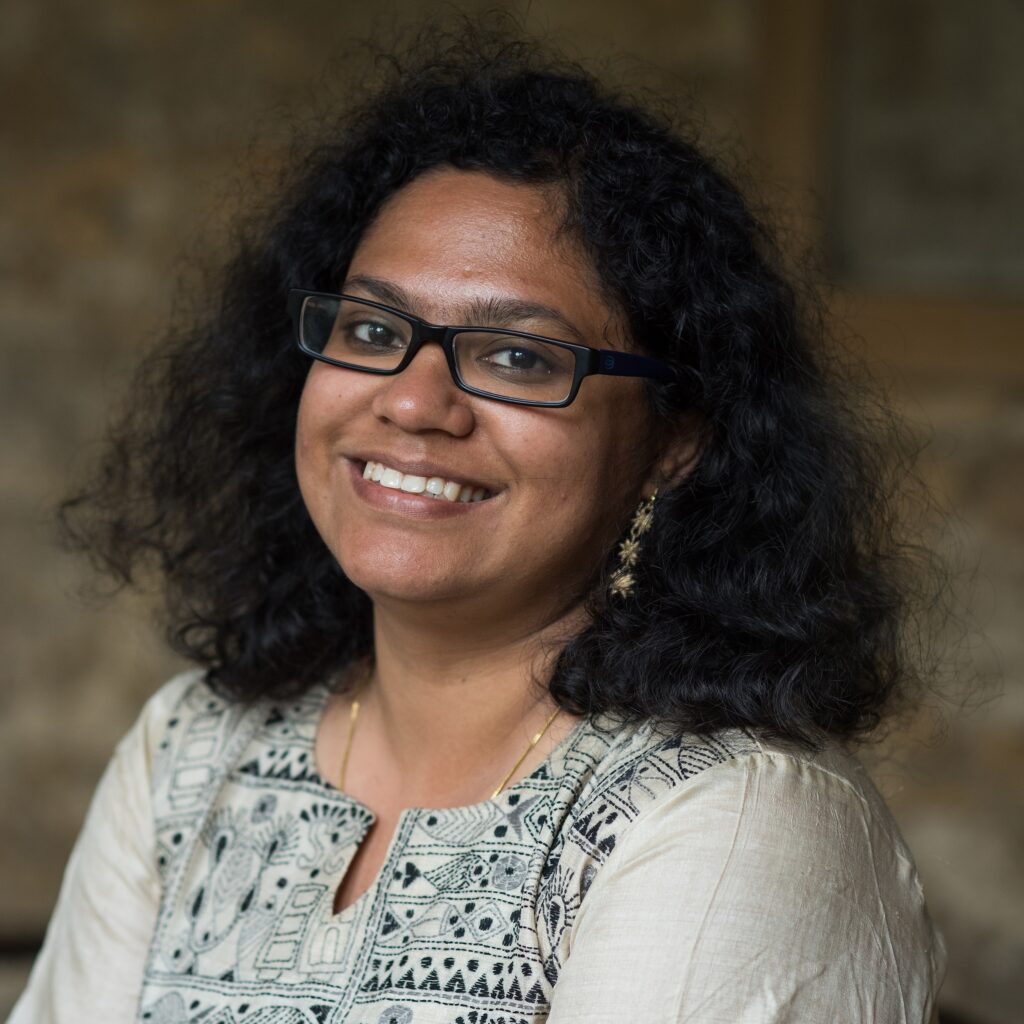 The Protection of Children from Sexual Offences Act, 2012 [POCSO Act] was enacted with a view to protect children from different forms of sexual abuse and to provide for child-friendly procedures. Significantly, it raised the age of consent for sexual intercourse from 16 years to 18 years. Further, with a view to address the silence surrounding child sexual abuse, the POCSO Act made it mandatory for any person having information about the commission of a sexual offence to report to the police or Special Juvenile Police Unit. Both these aspects of the POCSO Act have rendered adolescents in India in consensual and non-exploitative sexual relationships vulnerable to criminal prosecution. The legal regime also contradicts India's health policies and programmes for adolescents, which envisage a barrier free access to sexual and reproductive health information and services. This article examines this conflict and the impact of the POCSO Act on the rights of adolescents in non-exploitative consensual relationships. It also offers recommendations that can balance the interest of protecting adolescents from sexual violence with their evolving autonomy.
Need to recognise vulnerability of adolescents
According to the Ministry of Health and Family Welfare, adolescents are persons between the ages of 10 – 19 years.In the context of labour, adolescents are persons above 14 years and below 18 years. A significant proportion of cases under the POCSO Act pertain to consensual relationships among or with children who fall under the middle adolescence category (15-18 year olds). Crime in India, 2019, reveals that in 36.97% cases, the alleged offender of penetrative or aggravated penetrative sexual assault under the POCSO Act, was the child's "friend/online friend on pretext of marriage". While this does not confirm that all such cases were consensual, a five-state study by the Centre for Child and the Law, National Law School of India University (CCL) on the functioning of the Special Courts revealed that in at least 20% of decided cases, the victim admitted to being in a consensual relationship or marriage with the accused. The criminal justice system was invariably triggered by the parents of girls who lodged a complaint against their partner for kidnapping and rape. Another study revealed that the Prohibition of Child Marriage Act, 2006 (PCMA) "is used twice as much against elopements or self-arranged marriages, than it is used in relation to arranged marriages." These studies point to the disproportionate impact of protectionist provisions on adolescents. They also demonstrate that laws meant to protect children have become an instrument to induce fear, regulate and control normative expressions of sexuality, and to punish adolescents for engaging in relationships that families or society do not approve of.
The Committee on the Rights of the Child describes adolescence as "a unique defining stage of human development characterized by rapid brain development and physical growth, enhanced cognitive ability, the onset of puberty and sexual awareness and newly emerging abilities, strengths and skills." An expert report considered by the South African Constitutional Court examining the constitutionality of criminalization of consensual sex among adolescents, affirmed that sexual activity and exploration during adolescence is developmentally normative – "What is of utmost importance is ensuring that children are appropriately supported by the adults in their lives, to enable them to make healthy choices." Closer home, the Ministry of Health and Family Welfare's Rashtriya Kishor Swasthya Karyakram [RKSK] recognizes the vulnerability of adolescents to early and unwanted pregnancies, unsafe sex, STI/HIV/AIDS, among other preventable health problems. On 29 January 2021, while examining a petition seeking the quashing of criminal proceedings against a man in his early 20s involved in a consensual relationship with a minor, the Madras High Court recognised that "adolescent romance is an important developmental marker for adolescents' self-identity, functioning and capacity for intimacy" and adolescents need to be supported, not criminalized.
Areas of Concern in the POCSO Act
Criminalization of Adolescents engaging in consensual sex
Based on the POCSO Act and IPC, the age of consent for sexual intercourse as well as other sexual activity is 18 years. In Independent Thought v. Union of India, the Supreme Court read down the marital rape exception vis-a-vis wives above the age of 15 years and below the age of 18 years, and observed that "[t]here is no question of a girl child giving express or implied consent for sexual intercourse." Repeated penetrative sex, sex with a minor spouse, or sex that results in a pregnancy constitute aggravated penetrative sexual assault under Section 5, POCSO Act and is punishable with a minimum of 20 years rigorous imprisonment, which may extend to life imprisonment till the remainder of a person's natural life, or death. Consensual non-penetrative sexual acts such as hugging, kissing, sexting, among or with minor adolescents are also criminalized under the POCSO Act.
The justice system predominantly treats girls as "victims" incapable of agency, maturity, or understanding, and their male partners as "perpetrators of child sexual abuse". The boys/men are subjected to criminal prosecution and detention, and a minimum sentence of 20 years imprisonment, if found guilty. Adolescent boys aged 16 and 17 years are also affected as Juvenile Justice (Care and Protection of Children) Act, 2015, allows them to be transferred to an adult court for trial as an adult in heinous offences. Penetrative and aggravated penetrative sexual assault constitute heinous offences and these offences are invariably invoked in consensual cases involving adolescents. Adolescent couples in interfaith relationships are at an additional risk of being persecuted under 'love jihad laws' in certain States.
The girls are invariably institutionalized in Child Care Institutions if they refuse to live with their parents. They are detained till they attain 18 years or until they are ready to go back to their parents provided their parents are willing to accept them. Institutionalization is justified in their "best interest" to protect them from early pregnancy, marriage, or further 'abuse'. This is ironic as many girls are compelled to leave their homes with their partner to avoid a forced marriage being arranged by their families. On the ground, High Courts have oscillated between protectionism and recognition of adolescent autonomy while dealing with habeas corpus petitions usually filed on behalf of the girls, seeking their release from Children's Homes.
Although most romantic cases end in acquittal, where the age of the victim and evidence of sexual intercourse between the parties is established, especially if it has resulted in a pregnancy, courts have little discretion in the matter. For instance, placing reliance on Independent Thought, in State of Gujarat v. Ashokbhai,the Gujarat High Court held that consent of the minor could not be considered and enhanced the sentence of a 19 year old man in a consensual relationship, from seven years to ten years to comply with the minimum sentence prescribed for aggravated penetrative sexual assault.
Unlike Romeo-Juliet laws in the United States of America and Canada, the POCSO Act does not carve out any such exception to protect from prosecution adolescents in close-in-age consensual non-exploitative relationships. During the drafting of the POCSO Bill, the National Commission for Protection of Child Rights had proposed decriminalization of consensual penetrative sexual acts between persons above 14 years and of the same age of within three years of each other, and specified grounds under which a sexual act with a child between 16 and 18 years would be unlawful. However, this was rejected in favour of protectionist provisions, which operate under the assumption that consensual expressions of sexuality among adolescents constitute "abuse" and can be deterred only through punishment.
The South African Constitutional Court in 2013 struck down a law criminalising underage consensual sex for violating children's right to dignity, privacy, and best interests. It observed that risky sexual behaviour is best addressed through comprehensive sex education. Although courts in India have not considered the constitutional implications of similar provisions in the POCSO Act, in Sabari v. Inspector of Police, a Single Judge of the Madras High Court dealing with an appeal against conviction in a case of consensual sex involving a minor, observed the severe impact of the application of the POCSO Act on the lives of the young people involved and remarked that such relationships should not be treated as being "unnatural". The High Court proceeded to recommend that (a) the definition of 'child' in the POCSO Act be reduced from 18 years to 16 years; (b) consensual sexual activity with persons above 16 years be dealt with more liberally; and (c) to ensure that the "impressionable age of the victim girl cannot be taken advantage of by a person who is much older", the Act can prescribe that the "offender ought not to be more than five years" in consensual clases. More recently, in Vijaylakshmi v. State,the Madras High Court observed that "[t]he scheme of the Act clearly shows that it did not intend to bring within its scope or ambit, cases of the nature where adolescents or teenagers involved in romantic relationships are concerned."
Access to Sexual and Reproductive Health Services impeded by Mandatory Reporting
Under Section 19(1), POCSO Act, any person having the knowledge of a sexual offence being committed against a child is obligated to report to the police or Special Juvenile Police Unit, and failure to do so is a punishable offence. Similar obligation has been imposed on public and private hospitals providing first aid and treatment to victims of sexual offences under the Code of Criminal Procedure, 1973.
Mandatory reporting complicates access of adolescents to sexual and reproductive health services and information, and social protection schemes aimed at pregnant women. It contradicts the privacy and confidentiality requirement for provision of medical treatment under the POCSO Rules, 2020, termination of pregnancy under the Medical Termination of Pregnancy Act, 1971 and Regulations, and the provision of health information and services under the RKSK.
A strict interpretation suggests that anyone including health care professionals, counsellors, social workers, etc., are obligated to report to the police if adolescents below the age of 18 years seek advice or services for pregnancy care or termination, contraception, testing and/or treatment for sexually transmitted diseases and infections, or display any signs of sexual activity or sexual abuse. Adolescent girls seeking medical termination of pregnancy risk a criminal case being lodged against their partner or husband if they approach doctors for a safe termination. Married minor girls are at an additional risk when they access any service, benefits, or treatment because marriage ipso facto raises a presumption of sexual activity.
Legal barriers in the form of mandatory reporting will impede adolescents' confidential access to SRH information and services, including HIV counselling and testing, and push adolescent girls towards unsafe abortions or deliveries, and undermine efforts to ensure maternal health and reduce maternal and infant mortality rates. It has also affected conduct of evidence-based studies as National Institute of Health and Family Welfare, which conducts the National Family and Health Survey (NFHS) declared that sexual abuse related questions to respondents under 18 years of age would be avoided in NFHS-5.
Compatibility with human rights standards
The UN Convention on the Rights of the Child, 1989 (UNCRC) which India acceded to in 1992, recognises children as right-holders and encapsulates four core overarching principles that are critical for the fulfillment of all child rights – best interests, right to equality and non-discrimination, right to life, and the right to be heard. While protection of children from sexual violence is a key obligation under the UNCRC, the UN Committee on the Rights of the Child (CRC) urged States to balance protection and evolving capacities and "avoid criminalizing adolescents of similar ages for factually consensual and non-exploitative sexual activity."In 2019, in its General Comment No.24 on children's rights in the justice system, the CRC recommended that "States parties remove status offences from their statutes" such as criminalization of adolescents who engage in consensual sexual acts with each other.
The failure of the POCSO Act to distinguish between consensual non-exploitative sexual acts among adolescents from sexual violence perpetrated against children raises constitutional concerns. In Justice K.S. Puttuswamy & Anr. v. Union of India, the Supreme Court recognised the right to privacy as a fundamental right, and interpreted it to include "at its core the preservation of personal intimacies…." Further, in Navtej Singh Johar v. Union of India, the Supreme Court recognised the constitutional protection of "consensual intimacies", and interpreted individual autonomy to choose one's partners as an integral aspect of personal liberty under Article 21.
Blanket criminalization of adolescents for consensual sexual acts and mandatory reporting violate the standards of best interest, non-discrimination, dignity, privacy, and right to health in the UNCRC. International treaty bodies, as well as the RKSK have stressed on the critical link between privacy and health, and the need for comprehensive education on SRH, bearing in mind the evolving capacity of children. RKSK seeks to empower adolescents with critical sexual and reproductive health [SRH] information and services to enable them to make well informed and responsible health related decisions. Although the CRC expressly recommended India to introduce mandatory reporting for sexual abuse of girls, the Independent Expert for the United Nations Secretary General's Study on Violence Against Children recommended that mandatory reporting systems should be framed as a "help-oriented service offering public health and social support rather than as being primarily punitive." The current framing of the mandatory reporting obligation, however, is punitive and does not enable confidential access to sexual and reproductive health services.
Conclusion
The POCSO Act does not offer any safety net for adolescents who are exploring or exercising their agency and engaging in non-exploitative consensual sexual activity. Criminalization of adolescents involved in consensual non-exploitative sexual relationships is severely intrusive and disproportionate to the objective of protecting them from sexual harm. It violates their fundamental right to life, liberty, privacy, and dignity by allowing State interference, control, stigmatization, and punishment for normative expressions of sexuality. The failure to balance the need for protecting adolescents with their evolving autonomy places adolescents in greater situations of vulnerability and offends their best interest. It also disrupts their rights to education, health, survival and development, and impedes access to safe sexual and reproductive health services and information.
The growing evidence of the disproportionate impact of the POCSO Act on adolescents necessitates evidence-based reviews. The treatment of such cases by the judiciary and the police also needs to be examined. These will also aid the identification of reforms necessary to harmonise the legal regime with governmental adolescent health programs aimed at barrier free access to sexual and reproductive health services, and meet domestic and international standards on human rights. It is also important to create platforms for adolescents, particularly those who have entered the criminal justice or juvenile justice system in consensual cases, to express their views and opinions on the existing laws and the sexual and reproductive health services and information they would like to access. To advance protection of children and adolescents, positive enabling legal provisions that mandate the introduction of comprehensive life skills and sexual and reproductive health education programs within schools, as well as communities need to be introduced. Finally, investments needs to be made in community-based mechanisms to effectively enable the translation of constitutional norms on dignity, liberty, privacy, and best interest, through creation of safe and inclusive spaces for open, sensitive and difficult dialogues among children and adults about sex, gender, sexuality, equality, identity, consent, autonomy, power, and violence.
Swagata Raha heads the Restorative Practices team at Enfold Proactive Health Trust. She led studies on the implementation of the POCSO Act by Special Courts and has authored several publications on juvenile justice and laws relating to sexual offences against children.
---